Carl Provost first shook hands with Steve Ogden in 1975, solidifying a partnership in a business adventure that would last nearly half a century. From the very beginning, Carl was always dedicated to building a business centered around kindness, service, and giving back to the community. He loved having the opportunity to work with customers, friends, and family to help make their homes beautiful and comfortable. Despite his passing in September of 2020, his positive impact will continue to be felt by many for generations to come. 
Besides being a beloved part of the Ogden's Flooring & Design family, Carl was a family man  who also spent many years serving his neighbors through numerous callings within the Church of Jesus Christ of Latter-day Saints, including serving missions in California and Australia. 
Today we celebrate Carl's legacy by sharing some of the words of his son, Chris, who works at the Roy location with a focus on customer experience and team motivation. Also working at the Roy location, which was built by Carl and his wife Cheryn in 1996, is their son Clint. 
"You know Clint—he does all of the accounting and office management. He's the detail-oriented one and I'm the have-fun-with-other-people person." Said Chris with a smile. 
The brothers work closely with a close-knit team of sales professionals, flooring experts, and even an in-house designer who all work together to offer an experience to customers that the store's founder would be proud of. 
"We started out crawling on the carpet rolls in our parents' store."
Was Chris' response when asked about what it was like growing up in the Provost household.
"I've been in flooring since I can remember. You know, you do school in the morning, work the evening shift, do homework, then do it all over again. I graduated from high school, went on a mission, worked there through college and…" Breaking out into a laugh he continued, "Here I am. Still working in the carpet store. And loving every second of it."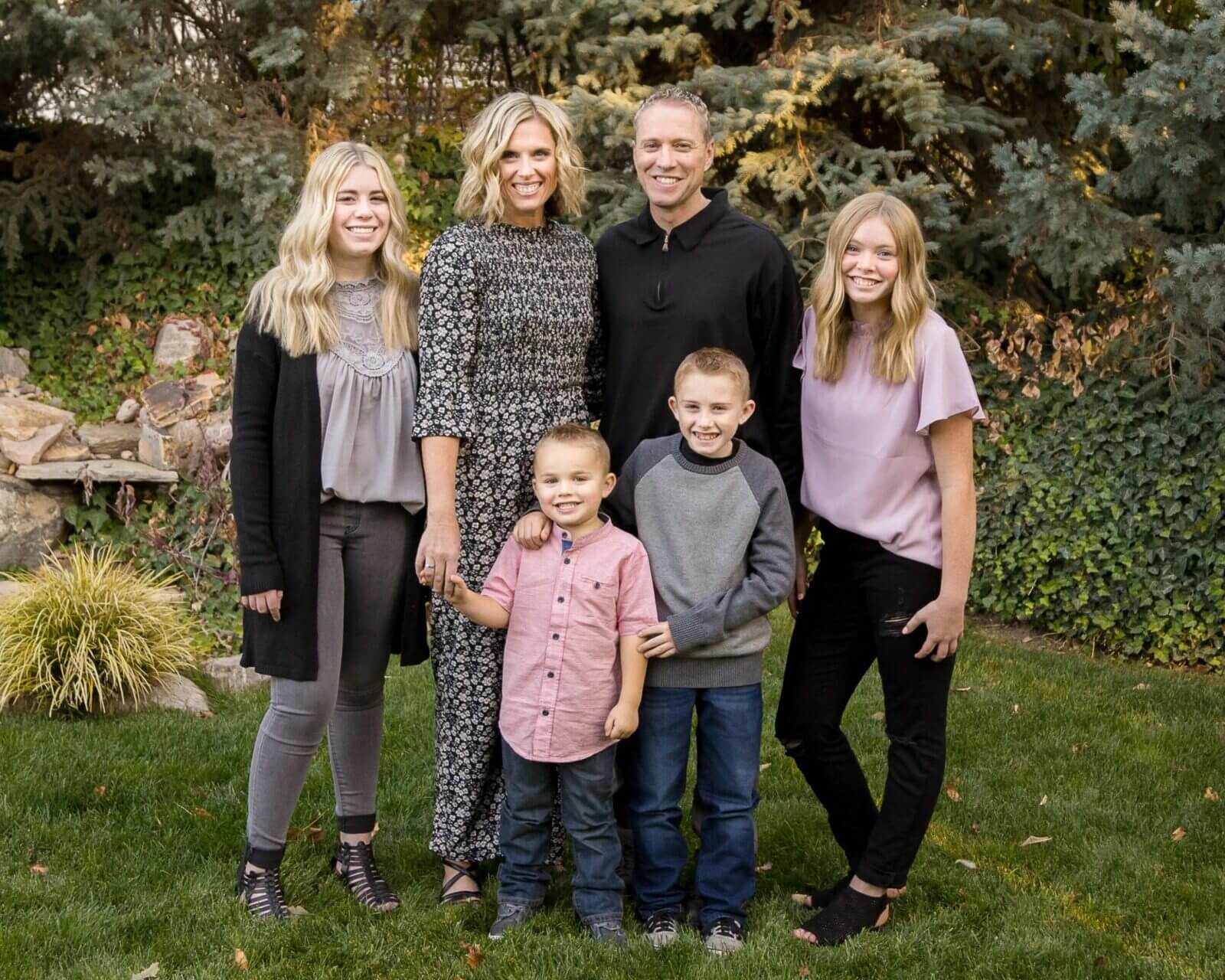 Steve Ogden and Carl Provost were united by their vision to maintain family values and offer a personal experience to every customer at an affordable rate even as the business continued to grow. Chris echoes these sentiments: 
"Whether it's a $10 job or a $10000 job, we treat everybody the same." Pausing for a moment in thought, he continued, "My dad always reminded us that these are our neighbors, these are our friends. We want to see them in the grocery store and say 'Hey! How are you doing? How's your family?' And still be a part of their lives. Because [the relationship] doesn't end when the job ends. They're a part of our community."
Another important factor to Carl and his family has always been accessibility and flexibility. 
"I can call the Lehi store and talk to Chase." Says Chris. "I don't have to go through an automated system and leave a message and wait for him to call back. It's the same thing here with every client I'm helping. We'll answer their questions immediately, change schedules immediately; we're easy to deal with that way, I believe."
Chris is a busy bee, so while we had him on the line we asked him a few fun questions as well, the first being what his favorite type of project is to work on out in the field. 
"I love getting a job for a 1975 that hasn't been touched since, ya know?"
He responded, eyes lighting up.
"Seeing the transformation and seeing how much more the family enjoys being in their home after that. That's fun." 
We followed up by asking what advice he'd offer to someone who has been thinking about updating their flooring or countertops but isn't sure where to start. 
"I'm always impressed that a lot of people these days have done their homework before coming in. They've read reviews and gone through the pros and cons of certain types of flooring. It's a great start, and we do our best to create an environment where people can come in and feel comfortable immediately."
Chris paused and grinned, a sure sign that a joke was incoming,
"I mean, it smells like new carpet. How's that not comfortable, right?" 
"Returning to the original question, it can help to go over a checklist of what to expect when it comes to getting new flooring. These are the things I can expect, and the process I'm going to have." He concluded. "There are a lot of great resources on our site to help give folks a head start, and if you're here in Roy, Josh and Jeff are both phenomenal and would be happy to help you out." 
Chris concluded our interview on a more serious note.
"On behalf of me and my family, I want to say thank you to the community and all of our loyal customers who have continued to come to us to help them to beautify their home. That just sticks out in my mind immediately. We receive so much support, and it's truly appreciated." 
The Ogden's Flooring & Design location in Roy will celebrate its 20th anniversary next spring.