The Best Place for Hardwood Flooring in Utah
Utah flooring trends may come and go, but hardwood flooring never goes out of style. With a wide variety of stains and finishes, and wood and tree types, the options are nearly endless when selecting a hardwood product. Hardwood flooring is easily cleaned with a wood-safe cleaner and dust mop. One of the biggest benefits of hardwood flooring is that damaged pieces can be individually replaced or repaired, saving you significant costs compared to replacing an entire room.
Discover the Differences Between These Two Major Types of Hardwood Flooring
Engineered Hardwood Floors
Engineered wood flooring is produced using several layers of wood, stacked & bonded together.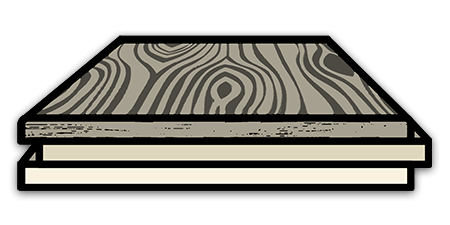 Solid Hardwood Floors
Solid hardwood flooring planks each consist of a single thick piece of wood.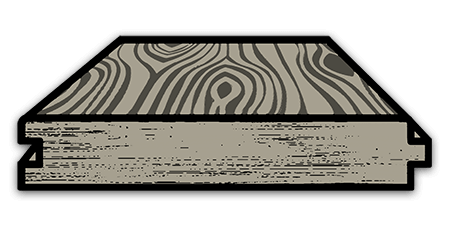 Where in the home can it be installed?
Engineered Hardwood Floors
Engineered wood floors can be installed at any grade, meaning on, above or below ground floors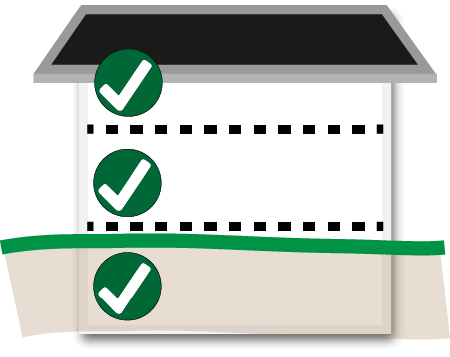 Solid Hardwood Floors
Solid hardwood can only be installed on or above grade. It won't work well in finished basements or sunken living rooms.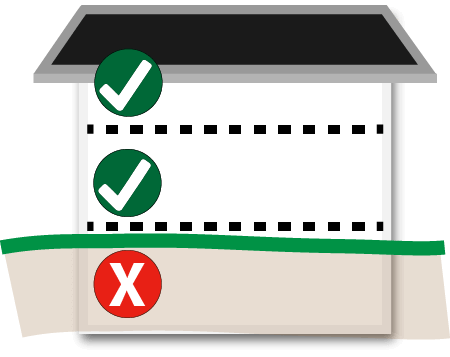 Engineered Hardwood Floors
Engineered hardwood floors can be installed over plywood, strand board, or other hardwood flooring. It can also be installed over a concrete subfloor.
Solid Hardwood Floors
Solid hardwood floors can be installed over plywood, strand board, or other hardwood flooring. However, if you plan to install your new floor over a concrete subfloor, you must use an engineered wood product to ensure the structural integrity of your floor.
Engineered Hardwood Floors
Because engineered hardwood is constructed from several thinner layers, you cannot refinish it more than once or twice at most.
Solid Hardwood Floors
Solid hardwood floors can be sanded & refinished over several generations of use.
FIND A STORE
Ogden's Flooring and Design offers convenient store locations throughout Utah to meet your flooring needs. Find the nearest store, get directions, hours of operation, and a full listing of services available.
GET A FREE QUOTE
Let our experienced flooring specialists come to you for a free in-home consultation. Get started today and have peace of mind knowing that your home's floors are taken care of!
Get the Floors You Want Now And Pay For Them Later With
Engineered and Solid Hardwood Explained
When it comes to choosing a type of hardwood flooring, it can be confusing when deciding between the two major types: engineered and solid hardwood.
Solid hardwood flooring is made from one piece of 100% solid wood, typically harvested from forests around the world. It is then cut into planks that are installed using nails or staples over an existing subfloor.
Engineered hardwood flooring on the other hand is composed of several layers pressed together with the top layer being solid wood veneer making it more resistant to changes in temperature and humidity than solid hardwood floors. As a result, engineered hardwood is recommended for rooms with high humidity levels such as bathrooms and basements, as well as for uneven surfaces where a nail-down installation would be difficult. Engineered floors also tend to be easier to install as they can be floated over just about any substrate with standard adhesives.
Both engineered and solid hardwood floors come in a variety of species, colors, and styles so you can choose something that reflects your unique design aesthetic while still getting the look of real wood throughout your home.
When selecting which type of flooring is best for you, consider which room you're installing in – engineered might work better in certain environments – how much foot traffic there will be along with your budget limitations before making a decision.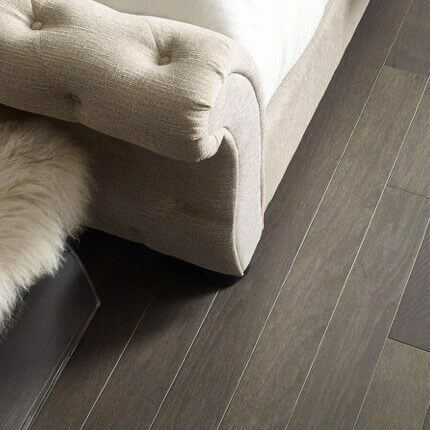 Are you done looking at pictures of floors?
VISIT ONE OF OUR SHOWROOMS
And See These Beautiful Floors in Person!