Ogden's Flooring and Design is a locally owned and trusted flooring company
There are many reasons why you may be looking for new flooring. One common reason is wear and tear. Over time, old flooring can become damaged due to heavy foot traffic, scratches, or stains, making them look old and outdated. Water damage is another reason, especially areas like a bathroom or kitchen floor, where they can become damaged and need replacement to prevent mold, mildew and a major house project which can be quite the inconvenience. Aesthetic appeal is also a reason why a person may want to update their floors. Our floors can completely transform the look of a room. For those planning to sell their home, new floors can increase the value of the property and make it more appealing to potential buyers. Or maybe you just changed your interior paint and decided to go for an entire overhaul. Even health concerns, such as allergies or asthma, may prompt a person to replace their floors to remove potential allergens trapped in the flooring.
Shopping at a local Utah flooring store offers numerous benefits. These include receiving personalized service from a smaller staff that can offer expert advice on the best flooring options for your home. By supporting a small business in your community, you keep money in the local economy and help create jobs.
Local stores also offer access to unique products not found at larger chain stores. Customer service tends to be better as local flooring stores place a higher value on customer satisfaction. Additionally, shopping locally can be more convenient and save on transportation costs. Overall, shopping at a local flooring store offers a more personalized, convenient, and unique shopping experience while supporting small businesses in your community.
Whether your basement guest room flooded or you're tired of the outdated upstairs laminate, our Utah flooring services offer a fairly priced custom installation at the customers satisfaction.
There are options when looking into Utah flooring and design stores, but not all are created equal. Choosing the wrong flooring company can lead to a range of problems that can affect both the aesthetic and functional aspects of your flooring.
Unfortunately, the quality of the materials may be low, leaving you with floors that wear out quickly or easily become damaged. Extremely poor workmanship leads to costly mistakes, loose boards, broken corners, uneven tiles, or other problems. Other flooring stores may also include hidden costs in their pricing, driving the final price much higher than expected. Poor customer service is another issue, with staff who are not as knowledgeable or helpful can lead to a bypassed service date. Limited selection may also be a challenge.
Choosing our trusted flooring company to do a fantastic job with your installation guarantees a high-quality job using premium materials. Our reputable, locally owned flooring company will be professional in their approach, providing detailed quotes, completing work in a timely manner, and cleaning up after themselves.
Our skilled sales and design staff have extensive experience and can offer expert advice on the best flooring options for your needs and budget. Safety is paramount, and our reliable installers ensure that installation or repair work is done safely, minimizing the risk of accidents or property damage. Fair and competitive pricing without hidden fees or charges ensures that you get the best value for your money. Ultimately, choosing our flooring company will save you time, money, and stress while still doing an amazing job.
We offer the highest quality materials
Using high-quality materials is essential with floor installation for several reasons. High-quality materials are more durable, meaning that the whole floor will last longer and require less maintenance, which can save money in the long run. They are also more visually appealing and can enhance the overall look and feel of a space which can increase the value of your home, making it more attractive to potential buyers if you decide to sell it in the future. Using cheap or low-quality materials can compromise the safety of the flooring and negatively impact the comfort and usability of the space.
A high quality hardwood floor, for example, is more durable and longer-lasting than lower quality alternatives. This is particularly important in areas of high foot traffic, where the flooring is likely to experience wear and tear. They're also often made with non-toxic materials and finishes, which can help to maintain good indoor air quality and promote good health.
Additionally, high-quality flooring materials often offer specific functional benefits such as sound insulation or moisture resistance, which can be compromised with low-quality materials. Investing in high-quality flooring materials is crucial to ensuring durability, safety, functionality, and overall aesthetic appeal.
You'll absolutely love our variety of products
Since we specialize in Utah flooring and design we can also help assist you in the process of choosing what flooring work may be best for your home and climate. Not only do we offer the benefits of high quality materials, but we have a selection that will give you the beautiful job you have in mind. These are some options you can expect to find at one of our Utah flooring stores: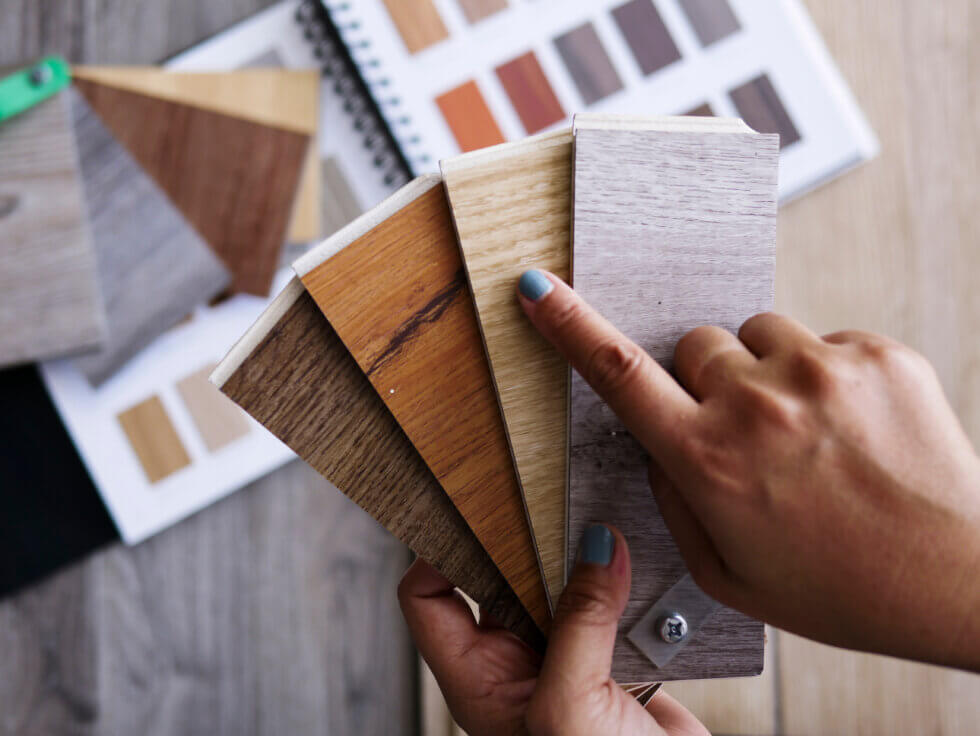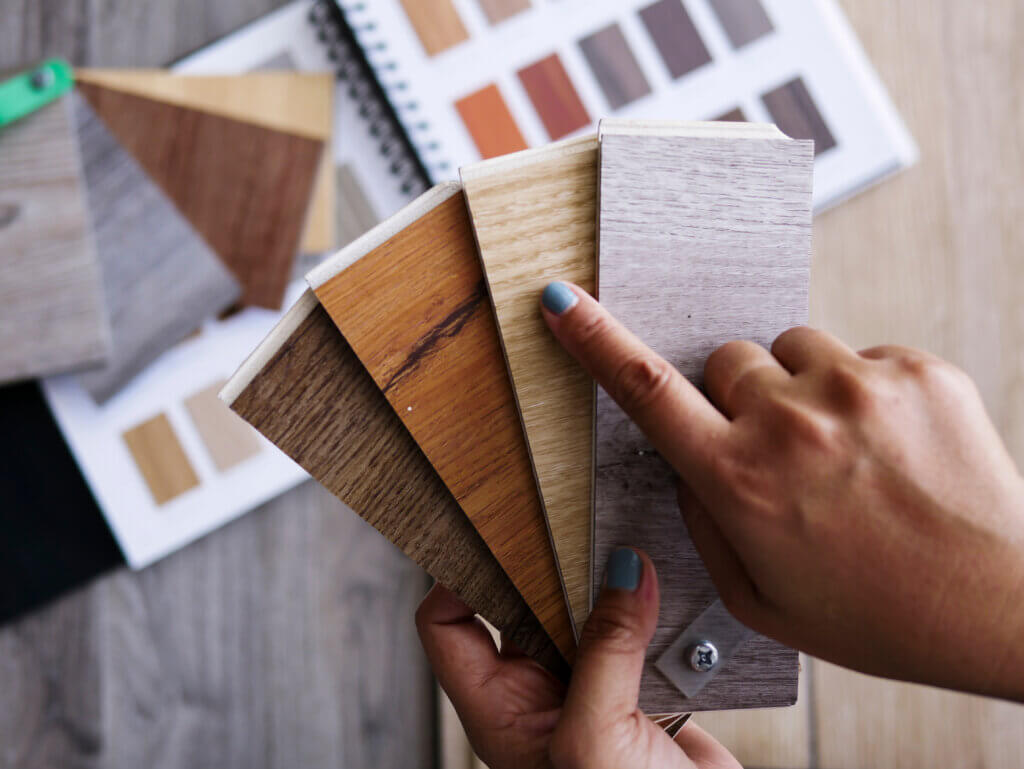 Hardwood flooring:
Hardwood flooring is durability, offers a timeless appeal, and has natural beauty. Our hardwood floors are available in a variety of species, grades, and finishes.
Carpeting:
Carpet is a soft and comfortable flooring option that comes in a wide range of colors, patterns, and textures. Carpet installation is often done in bedrooms and living rooms for its warmth and noise-reducing qualities. New carpet can look cozy while also reducing the noise in a room.
Laminate flooring:
Laminate flooring is a cost-effective alternative to hardwood flooring that can mimic the look of wood, tile, or stone. It is durable, easy to install, and easy to clean.
Tile flooring:
Tile flooring is available in a variety of materials such as ceramic, porcelain, and natural stone. It is water-resistant, durable, and easy to clean, making tile installation a popular choice for bathrooms and kitchens.
Vinyl flooring:
This is a versatile and affordable option that comes in a wide range of styles and colors. It can mimic the look of hardwood, tile, or stone and is water-resistant and easy to clean.
Countertops:
Our Utah flooring stores also offer countertops, even though it is not common for a carpet store to do so. Our customers can enjoy completing their project in half the time by scheduling their countertop installation alongside their new flooring install.
We know the benefits of outstanding customer service
Good service at our flooring store will help you make informed decisions, ensure the quality of the products and installation, and create a positive customer experience. Here are qualities you'll find when working with our flooring and design teams.
Knowledge and Expertise:
Flooring is a significant investment, and you want to ensure that you are making the right choice for your home. Good service at our flooring store means that the sales team has the knowledge and expertise to guide you through the selection process, helping you choose the right flooring option for your needs, preferences, and budget.
Quality Products:
Customers trust us to offer high-quality products that will last for years. Good service at our flooring store means that the sales team can provide detailed information about the products, including their durability, maintenance requirements, and warranties.
Installation Services:
Customers may also want to take advantage of installation services provided by our flooring store. We can provide information about the installation process, the timeline, and the cost of installation.
Customer Experience:
We strive to provide the best customer service possible. It is our goal to create a positive customer experience, making you feel valued and appreciated.
We know current trends
Staying on top of flooring trends is important to us for several reasons. First and foremost, it allows us to meet our your demands. As you seek out the latest and most innovative products and services, we're here to keep up with the trends so we can offer the products and services you want.
By demonstrating expertise in the latest trends and innovations, we can benefit new customers as well as our familiar ones. This also helps us maintain relevant inventory and avoid costly and timely issues by ensuring that we stock products that are in demand.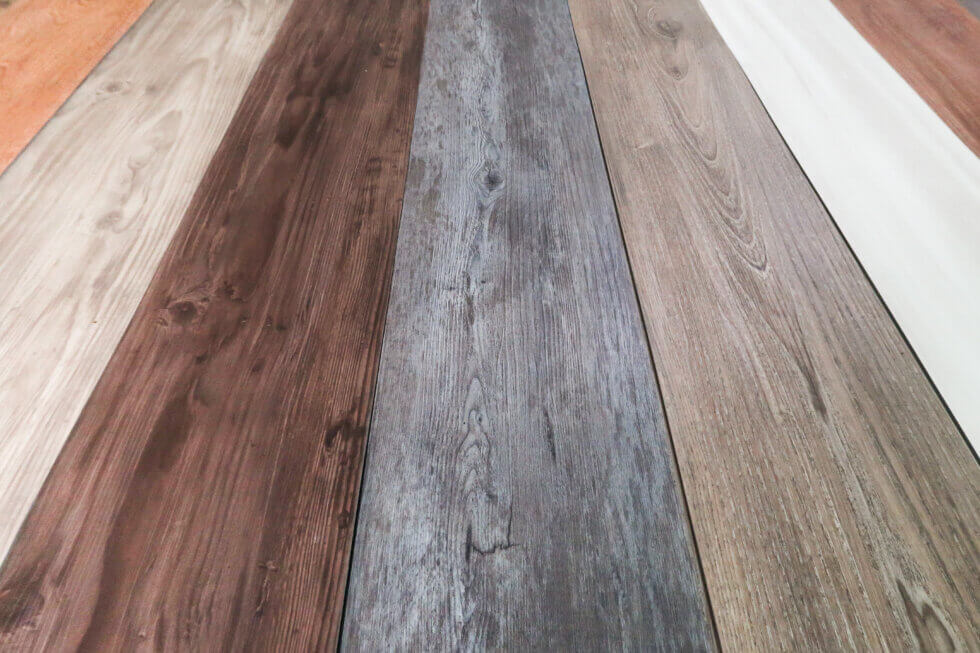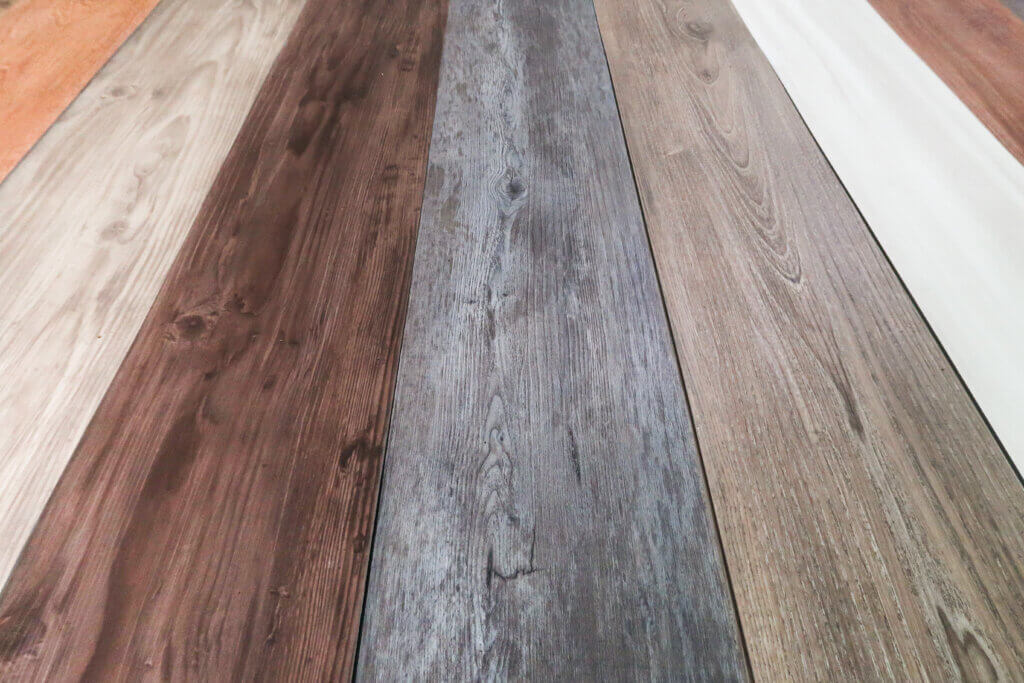 Luxury vinyl flooring:
This has become a popular choice due to its durability, affordability, and variety of styles. It can mimic the look of hardwood, tile, or stone, and it's available in various colors and textures.
Wide plank flooring:
Wide plank flooring has become increasingly popular due to its rustic and natural look. It features wider and longer boards that can create a more open and spacious feel in a room.
Sustainable flooring:
Eco-friendly and sustainable flooring options have become more popular in recent years, as people are becoming more conscious of their environmental impact.
Matte finishes:
Matte finishes have become a popular choice for hardwood flooring as they provide a more natural and understated look. They also tend to hide scratches and imperfections better than glossy finishes.
Mixed width flooring:
Mixed width flooring involves combining planks of different widths to create a unique and varied look. This trend is popular for its ability to add visual interest and depth to a room.
Large format tiles:
Large format tiles have become increasingly popular in recent years due to their modern and sleek look. These tiles can be used in various applications, including flooring and wall cladding, and they can create a seamless and uniform appearance in a room.
These are just a few of the current flooring trends. It's important to note that trends are always evolving, so it's important to consult with a flooring professional to determine the best flooring options for your specific needs and style preferences.
Our install team provides unmatched attention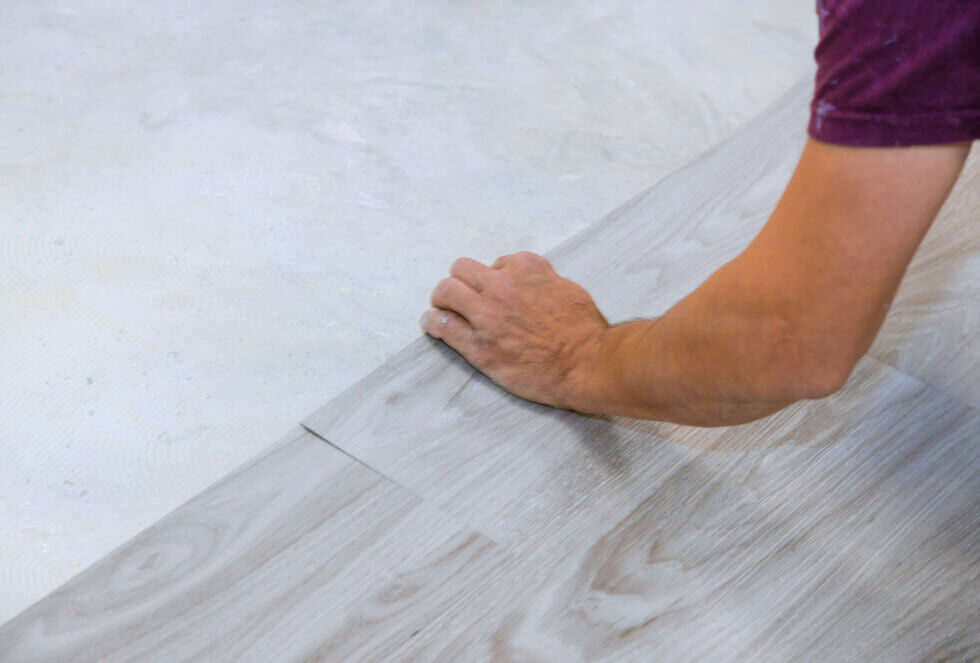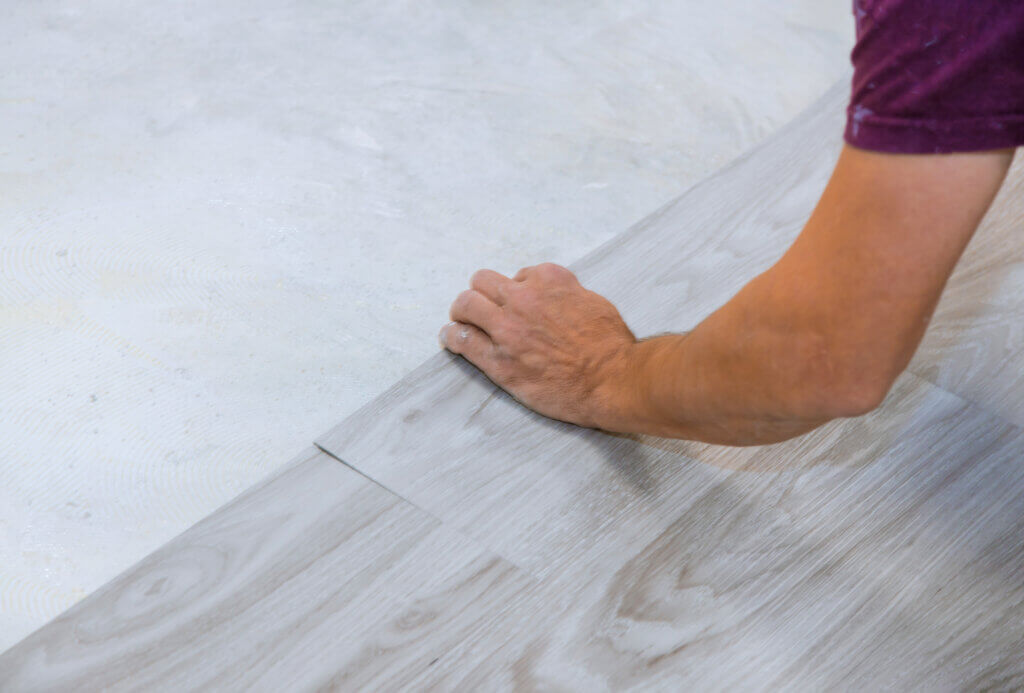 Even in a world of DIY, using our installers can be a wise decision for several reasons. Firstly, professional installers know the ins and outs of the installation process, minimizing the risk of errors, injury and mistakes. Additionally, using our installers can save you time and make the process more convenient, as they take care of everything from start to finish. Lastly, you can expect a high-quality finished product from our professional installers, as they take pride in their work and strive to ensure that everything is done to the highest standards.
Quality Installation:
A good flooring installer will have the necessary skills and experience to properly install your flooring, ensuring that it is done correctly and will last for many years. Poor installation can lead to issues such as uneven floors, gaps, and buckling, which can be both unsightly and dangerous.
Safety:
Depending on the type of flooring you are installing, there may be safety concerns that need to be taken into account. For example, if you are installing hardwood floors, the installer should be familiar with the proper techniques for securing the planks to prevent them from shifting or becoming loose over time.
Cost:
Our flooring installers can actually save you money in the long run. If your floors are not installed correctly, you may end up having to replace them sooner than expected, which can be costly. Our skilled installers will also be able to work efficiently, which can help keep labor costs down.
Visit us today
Ogden's Flooring and Design has a proven track record of success. We have completed countless renovation projects, both large and small, and have earned a reputation for exceptional craftsmanship and customer service. You can count on us to do a great job installing while also doing a great job communicating.
But perhaps the most compelling reason to choose Ogden's Flooring and Design is our commitment to affordability. We offer competitive pricing without sacrificing quality, ensuring that clients get the most value for their investment. 
If you're looking for a utah flooring and design company, we're the the clear choice for your new floor. With our superior materials, expert staff, and commitment to affordability, we are the best option for any renovation project. Contact us today to learn more about our services and start planning your dream project.