Visit One of Our Flooring Stores in Utah County

Where to Begin with your flooring project
You may be interested in a new flooring project for your home. This can give your space a fresh and updated look, while also adding value to your property. With a wide variety of flooring options available, ranging from hardwood to tile to carpet, you have the ability to transform the feel of your home or business. Installing new flooring can also improve the functionality of your space by making it easier to clean or reducing noise. Whether you're looking to improve your home's interior or upgrade the functionality of a commercial space, a new flooring project is an excellent investment.
Before you head into your closest carpet store, have an idea of what floors and styles you'll want to explore for your project. When choosing a type of flooring, customers should consider several factors, such as their lifestyle, budget, and design preferences. Here are some tips to help customers choose the right type of flooring for their needs:

Consider the room:
Different rooms have different requirements when it comes to flooring. For example, a bathroom or kitchen needs a waterproof or water-resistant material, while a bedroom or living room may benefit from a cozy and soft carpet. Consider the room's traffic and use when selecting flooring.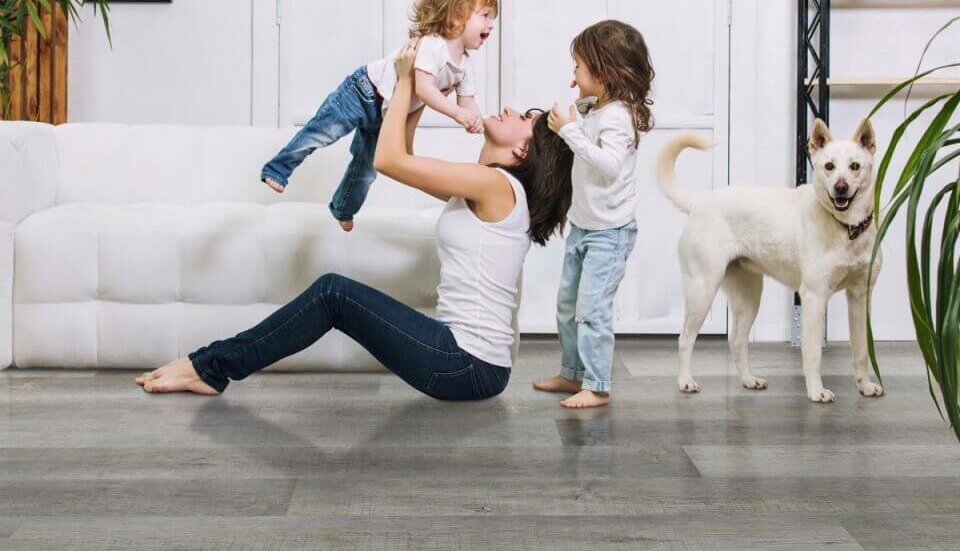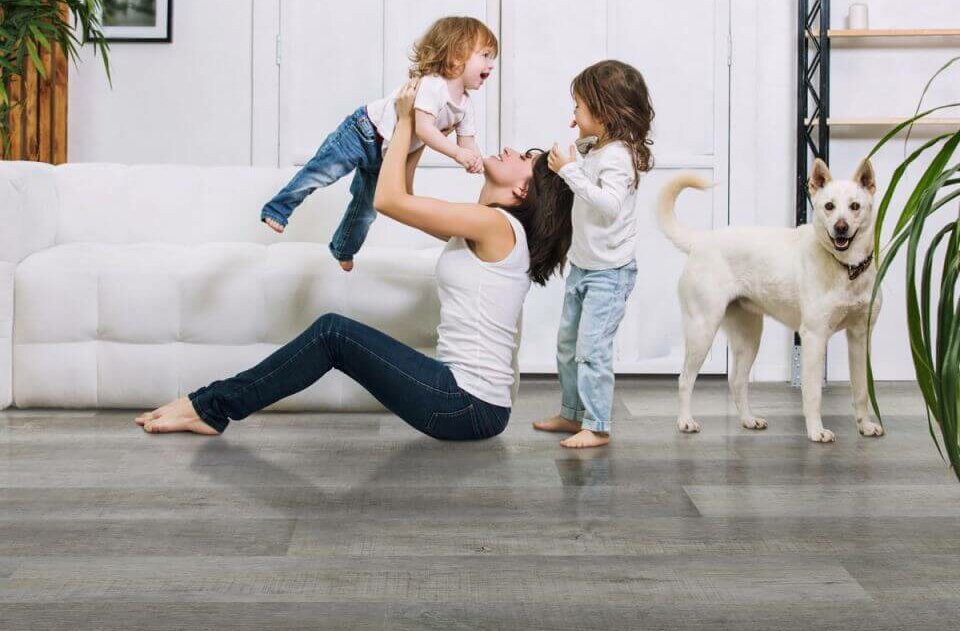 Think about your lifestyle:
If you have pets, children, or frequent company, you may want to choose a flooring material that is durable and easy to clean. Hardwood, tile or vinyl flooring are good options for high-traffic areas.
Consider your budget:
Flooring can be a significant investment, so it's essential to consider your budget before making a decision. Hardwood floors, for example, may be more expensive than others, such as laminate or vinyl flooring.

Look at samples of flooring products:
It's always a good idea to look at samples of flooring materials in person to get a better idea of what they will look like in your space before installation is done. Our flooring specialists are happy to bring samples to your home when they come to measure.

Research maintenance requirements:
Different types of flooring require different levels of maintenance. For example, hardwood floors may need to be refinished periodically, while carpet requires regular vacuuming. Make sure you understand the maintenance requirements of any flooring material you are considering.

Consider the style:
The flooring you choose should complement the overall design aesthetic of your home. Consider the quality, color, texture, and pattern of the flooring material to ensure it fits with your decor.
By considering these factors and doing some research, customers can make an informed decision to choose the perfect floor while having an efficient and great experience.
Consider Climate Variables Within Utah County
When buying floors in Utah County, there are several climate issues that people should consider:
Temperature and Humidity:
Utah County experiences hot summers and cold winters, which can affect the performance of certain types of flooring. For example, hardwood floors may expand and contract in response to changes in temperature and humidity, leading to gaps or buckling. Homeowners may want to consider options like engineered hardwood, which is designed to be more stable in varying climates.
Water Resistance:
Utah County receives a moderate amount of rainfall each year, which means that homeowners should consider flooring options that are water-resistant, especially in areas that are prone to moisture, such as basements and bathrooms. Options like vinyl, tile, and laminate are good choices for these areas.
Energy Efficiency:
In a climate with hot summers and cold winters, homeowners should consider flooring options that help to insulate their homes and reduce energy costs. Carpeting options can help to insulate floors and keep homes warm during the winter months in Utah county.
Sustainable Materials:
As concern for the environment grows, homeowners may want to consider purchasing flooring made from sustainable materials or reclaimed wood. These materials are environmentally friendly and often more durable than traditional flooring options.
By considering these climate issues when purchasing floors in Utah County, homeowners can make informed decisions that will lead to more comfortable, efficient, and sustainable homes.

Shop Local at Any of Our Utah County Stores for All Your Flooring Needs
If this begins to feel daunting or you need additional services, Our flooring professionals are ready to assist you at any of our Utah County stores. They can help you in various ways, including providing expert advice on different types of flooring for the best prices. They can also help with design ideas to choose the right material, style and color of flooring options. Services will be provided to ensure proper installation, and maintenance tips to keep the flooring in good condition. Overall, our flooring professionals are there to help you make informed decisions, save time and effort, and ensure all of your flooring needs are met.
When it comes to finding the perfect flooring for your home or business, local flooring stores can be an excellent resource. In addition to their product selection, local flooring stores provide personalized service and professional expertise that you won't find at big box stores. They can help you choose the right flooring for your needs, offer installation services, provide access to their showroom, and ensure that you're happy with your floors for years to come. To find the best flooring store options in Utah County, be sure to check out customer reviews and testimonials, and don't be afraid to ask for recommendations from friends and family.

Visit One of Our Flooring Stores in Utah County