We're back with part two of our informational series about flooring options for pet owners (check out our post especially for dog owners). This month is all about the greatest internet sensation of all—cats! From claws to kitty litter, there's a lot to consider when it comes to choosing the best flooring as a cat owner, and we're here to walk you through just a few of our recommendations to get you started! Our friendly specialists at each of our local Utah stores love helping fellow pet lovers pick out a flooring option that meets their specific needs, too!
Waterproof Luxury Vinyl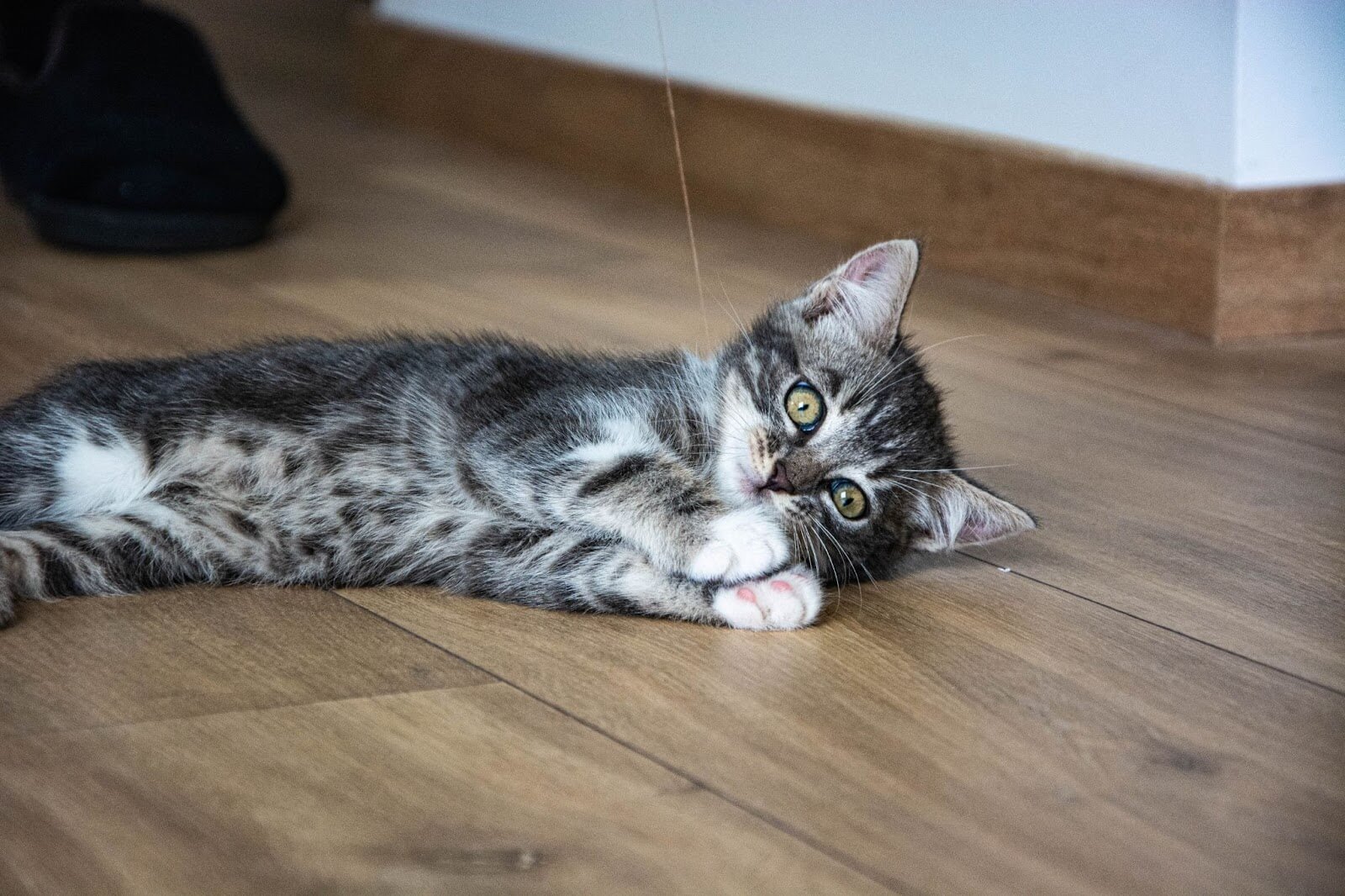 At the top of our list is our luxury vinyl in either tile or plank form. Yep! This is on the top of our list for dog owners, too! It's versatility makes it the perfect choice for owners of all sorts of animal companions. First and foremost, luxury vinyl comes in a huge variety of styles, beautifully mirroring the look of classic hardwood, elegant tile, and more. It's also highly durable, with scratch and stain-resistant options in addition to waterproof varieties. Sweeping up shed fur and cleaning up the occasional hairball or two is a breeze with luxury vinyl flooring! If that wasn't enough, luxury vinyl is also padded and gentle on joints, as well as being sound absorbent. You can also easily remove and replace a portion of flooring in the case that damage does occur.
2. Tile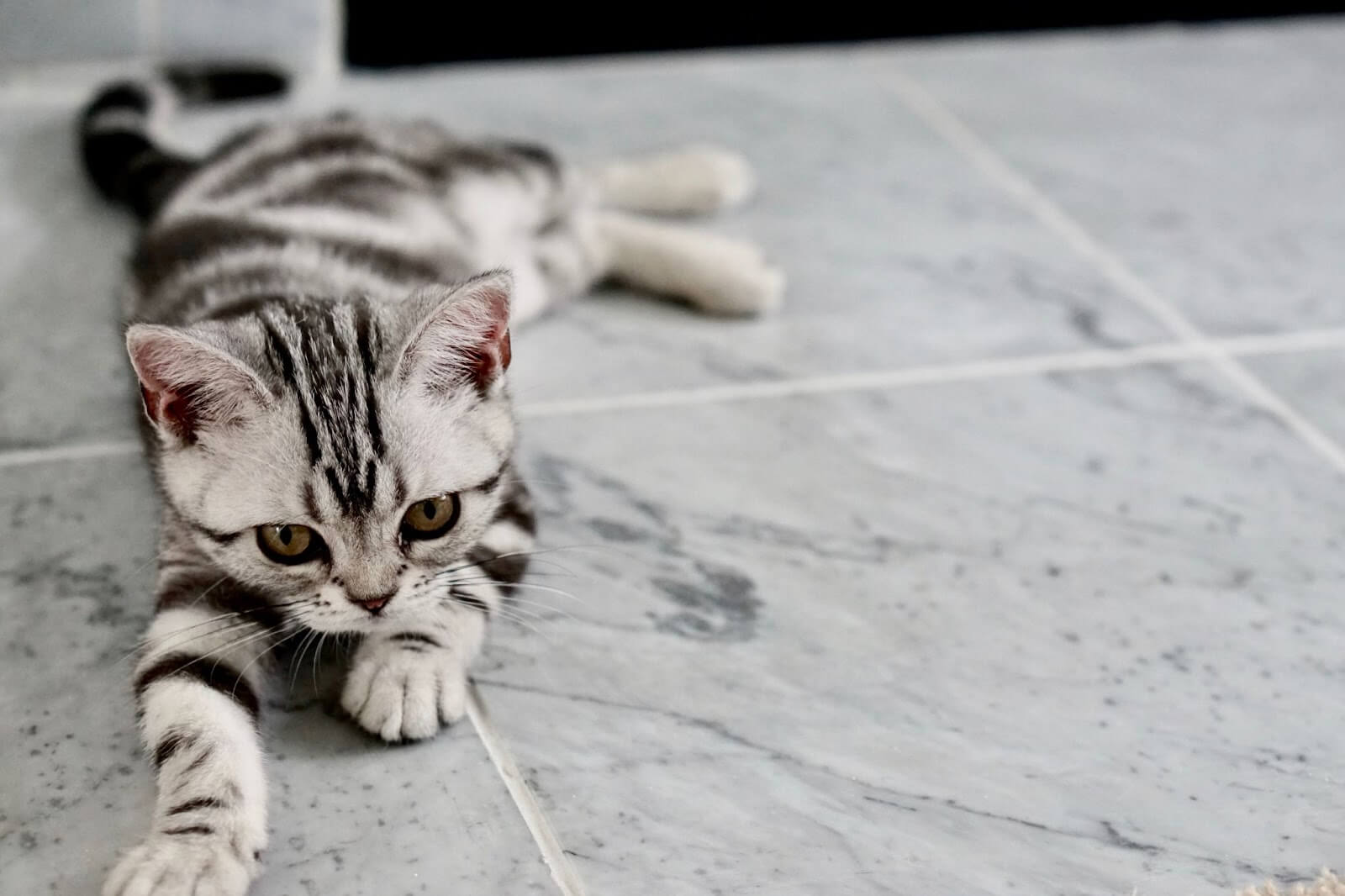 Another one of our fan-favorites for cat owners is tile! Whether you prefer the look of ceramic, stone, or porcelain, this is another durable option that won't get ruined when your cat gets the zoomies and knocks over every cup within a quarter mile. It's also a great option to have underneath the litter box and mat since it's easily swept or vacuumed. In summer months, you and your feline friends alike will appreciate the cool touch of tile under your feet. In winter, though, you may have to wear wool socks because you can bet that your cat will beat you to the warm sunny spots every time!
3. Hardwood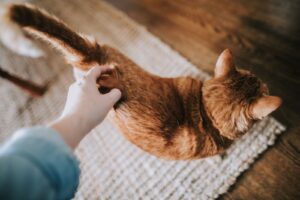 Whereas hardwood floors are prone to getting scratched by canine companions, they can be a great option for cat owners! Like other smooth surface floors, cleaning up litter, dirt, or fur is an easy task with hardwood. You'll definitely want to make sure your hardwood is sealed properly to better protect it from any accidents from kittens, elderly cats, or felines with special needs. As always, you'll want to clean up any form of moisture as quickly as possible to avoid odors from being absorbed. Consider a more durable wood, and be sure to ask our friendly specialists which seals and finishes are best for pets!
4. Laminate
Laminate has a reputation for being a great budget-friendly alternative to luxury vinyl in both commercial and residential spaces. We recommend opting for a high-durability option, and doing your best to stay on top of keeping your cat's claws trimmed just in case.
5. Carpet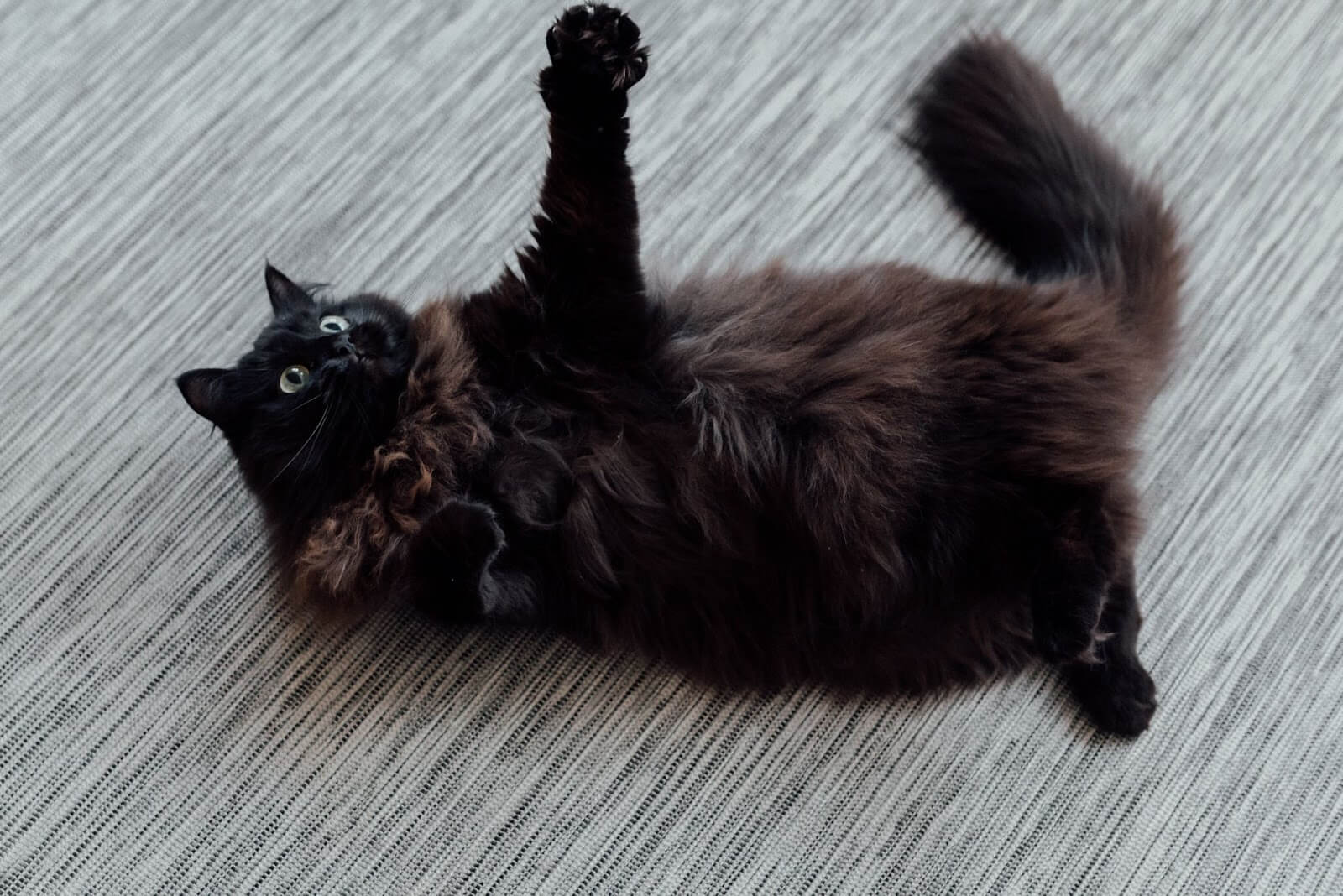 We get it, some people prefer the soft, warm cushion of carpet beneath their feet rather than a hard surface option. While carpet may not always be ideal for cat owners, we've still got a few tips and tricks that can help mitigate mess and mishap. Avoid looped fibers when choosing a carpet. Cats have a higher chance of getting their claws stuck in this type, and non-looped fibers often are more stain resistant. We also recommend having cat-specific carpet cleaning supplies handy in the off chance that an accident does occur—the faster you can clean it up, the better! These types of cleaner use good bacteria and enzymes to break down organic matter and help prevent lingering odors (which can increase the likelihood of future soiling). Another thing to keep in mind? Have a high quality vacuum designed specifically to pick up fur. It's definitely worth the investment in the long run! There's one thing we'll say, though, and that's that cats love having soft carpet to roll around on! Just make sure they have a dedicated scratching post so they don't see your carpet as one giant one.
Conclusion
There are many things to consider when you adopt a furry friend, and also when you choose new flooring! We hope this has been a helpful guide to get you started—and this is just the beginning. If you have another flooring type in mind, we'd love to talk with you about how to make it work.
Ready to pick out the purrrfect flooring? Find a location near you now. —
Ogden's Flooring & Design is your family-owned connection in Utah to the greatest selection of carpet, hardwood, waterproof luxury vinyl, laminate, and tile flooring options, in addition to custom granite, quartz, laminate, and other solid surface countertop choices at an affordable price.
We currently have 13 locations throughout Utah to ensure you have convenient access to friendly service. Additional store details can be found at each flooring and design location's landing page: Roy, Sandy, Taylorsville, Riverton, Draper, Heber City, Lehi, Orem, Spanish Fork, Richfield, Cedar City, and St. George.